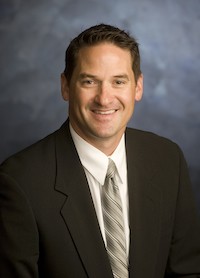 Our objective as a firm goes beyond saving for a goal, beyond investing for a return and beyond shaving dollars off tax returns.  Our philosophy is to apply perspective to decision-making in order to help you create wealth efficiently.  Life is filled with variables and we want you to know how you will financially address these hurdles long before any arise.  Our approach is to help you take control of adversity and opportunity so along the way you can focus on the people, the passions and experiences ahead of you, not the vehicles taking you there.  In short…our objective is to efficiently organize your financial well-being while mitigating potential risks, so you and your family can pursue, realize and experience the quality of life your finances should afford.
Every financial firm is unique, and we believe selecting one that aligns with your philosophies is critical to your long-term success.  Now that you understand the ideals that drive our passions, let us help you organize, create, maintain and pass your wealth as you experience all that life has to offer. 
Enjoy the journey!  
  
*The Five Star Wealth Manager Award, administered by Crescendo Business Services, LLC (dba Five Star Professional), is based on 10 objective criteria: 1. Credentialed as a registered investment advisor or a registered investment advisor representative; 2. Actively employed as a credentialed professional in the financial services industry for a minimum of 5 years; 3. Favorable regulatory and complaint history review. Please note unfavorable feedback may have been discovered through a check of complaints registered with a regulatory authority or complaints registered through Five Star Professional's Complaint process; 4. Fulfilled their firm review based on internal firm standards; 5. Accepting new clients; 6. One-year client retention rate; 7. Five-year client retention rate; 8. Non-institutional discretionary and/or nondiscretionary client assets administered; 9. Number of client households served; 10. Educational and professional designations. Wealth managers do not pay a fee to be considered or awarded. Once awarded, wealth managers may opt to purchase additional profile ad space or related award promotional products. The award methodology does not evaluate the quality of services provided. The award is not indicative of the award winner's future performance. 3,998 Illinois/Chicago wealth managers were considered for the award; 782 (approximately 20 percent of the award candidates) were named Five Star Wealth Managers. This represents no more than 3 percent of the financial services professionals in the Illinois/Chicago area
How much life insurance would you need to produce a sufficient income stream for your family?

Use this calculator to estimate how much income and savings you may need in retirement.

How Long Will Your Funds Last?